Employee Outsourcing
RDL offers top notch outsourcing service facility with the best competent personnel which ensures service quality excellence and cost-effective solution to meet client requirements. In short, we provide integrated recruitment and management solution.
White collar outsourcing
Under the white collar outsource, we offer both fresher and experienced manpower. For collecting this, we follow specific standard procedures. For fresher, our main source is different public and private universities and we collect them through placement, advertisement and job fairs. For experienced personnel, we used do depend on different job sites as well as internal references. Background check, documents verification as well as employee potentiality analysis is measured as a core ground of any sort of recruitment and we strictly follow those issues.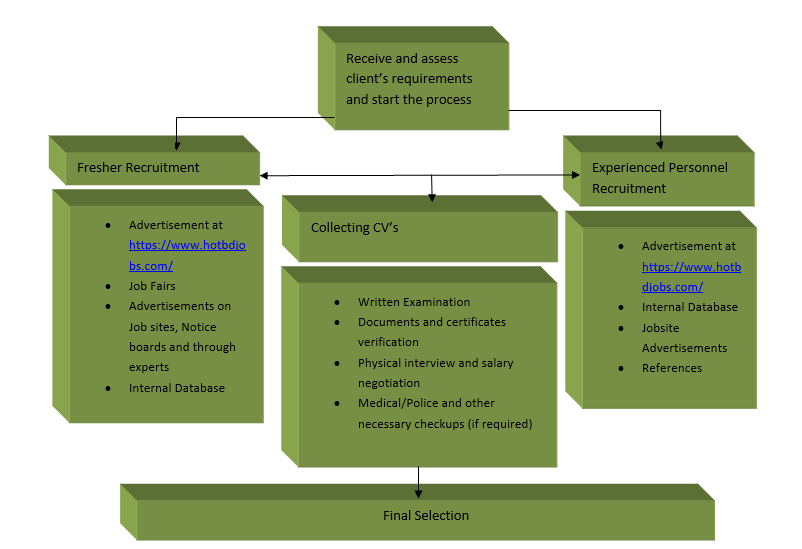 Generally after getting and assessing client's requirements, we go for sourcing CV's and connect with the candidates. After written examination and selection, we make a shortlist for client so they can review the outcomes and we really appreciate their perticipation on next steps. And after having final words from our clients, we go for hiring process.
According to the client's demand, we also arrange medical and police varification, as well as detailed background check. Initial placement training is also arrange according to their demand and if that specific position requires.
Though the complete process looks much, but our experts are able to make this complete process within a really short time span.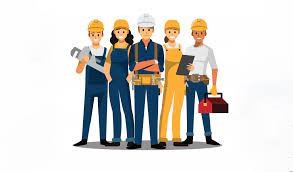 Generally blue color outsourcing is a bit complicated, but as we have a long experience in this sector, it is even easier for us. We are working with blue color recruitment for a really long time and therefore, RDL holds the largest database of blue color employee in Bangladesh, for working both home and abroad. All of our personals under blue color are tested in the field with experience not only from inside of this country but some also have international experiences.
The general steps of blue color recruitment are as followes: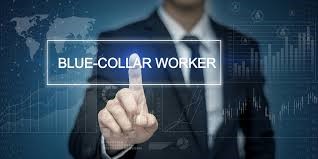 1. Collecting Job Description & Job Requirement for the position as well as extra qualification if needed

2. According to the Job description, post in https://www.hotbdjobs.com/ and go through our database for the best fit, and if necessary, collect additional candidate's information from external sources.

3. Selecting & Screening the potential candidates.

4. Manage Police Clearance, Character certificate from local authority and other required documents of every personnel (if necessary) on behalf of the client.

5. Medical Examination of the selected personnel/workers is done from the client preferred/authorized Medical Center.
Business Process Outsourcing (BPO)
Under this service, we offer both service outsource as well as product and equipment outsource, i.e. we cover both front and back end.
Service outsource
Service outsource is the biggest part that RDL operate. In fact, everything that RDL do under his outsource department, comes under this wing. But using this head, RDL provides some specific services to their customers, like payroll management, recruit and manage part time employees, internship management, lobbying on behalf of the client and so on. Even RDL has experience in arranging short time events and mass promotional advertisements, under this wing.
Regarding the payroll management, RDL offers the latest form of billing and payroll management system with its innovative group of financial experts and an updated understanding of modern accounting principles. We offer the very best in account payroll management services.
Product and equipment outsource
Due to our current government regulation, the import part of this service is not in function right now, but we have capabilities, license and experience to support our client with all sorts of equipments and materials from both home and abroad. On outsource basis, previously we imported different types of construction materials and equipment and garments accessories for our clients. Right now, due to the regulations, we can arrange only those that are available in our country, definitely in the best quality and in a most competitive price than the market.
We also provide rental facilities for our clients, as we all aware that some equipments and machineries are not easily available and not to use all time as well. Under this rental facility, we offer heavy duty transportation, massive construction equipment to simple photocopier machine. In fact, whatever the clients require, we are ready to deliver at their favorable form.